The choice of quality for a full trust
After more than 30 years, the Chernobyl disaster is still very present in our minds.

In 1992, Ukraine launched a contest to find a solution of containment and treatment of the former nuclear plant. After years of studies, the first works on the frameworks started in April 2012. The public health issues and the environmental and financial concerns are considerable.

This is the reason why the choice of the selected companies for this mission is of great importance !

R.Pons has been chosen to participate to the protection of the plant through the purchase and the installation of several GP 10 000 monitors. Sign of confidence and quality on which we are working on daily basis through our range of high performance products and in the name of your safety.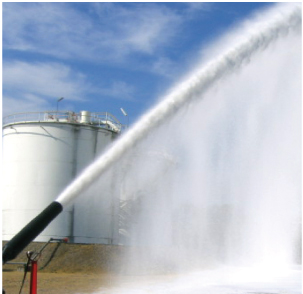 The containment arch will be protected by 3 units of R.Pons monitors. These units will be composed of a motorized GP 10 000 Monitor, with electric control and a low expansion foam nozzle of 6000 l/min. The starting up of the monitors will be activated by the detection of hot spots by the thermal cameras.